Art Bridges
IA, UX, Design System, Strategy
Art Bridges is a new organization dedicated to getting great art out of storage and into museums. They partner with institutions of all sizes to organize traveling shows, fund programming, and help museums engage with audiences.
The initial redesign focused on a new digital platform and core tools to help museums borrow and lend exhibitions. I created a foundational design system, and helped create key features, flows, and content strategy.
Done at Bluecadet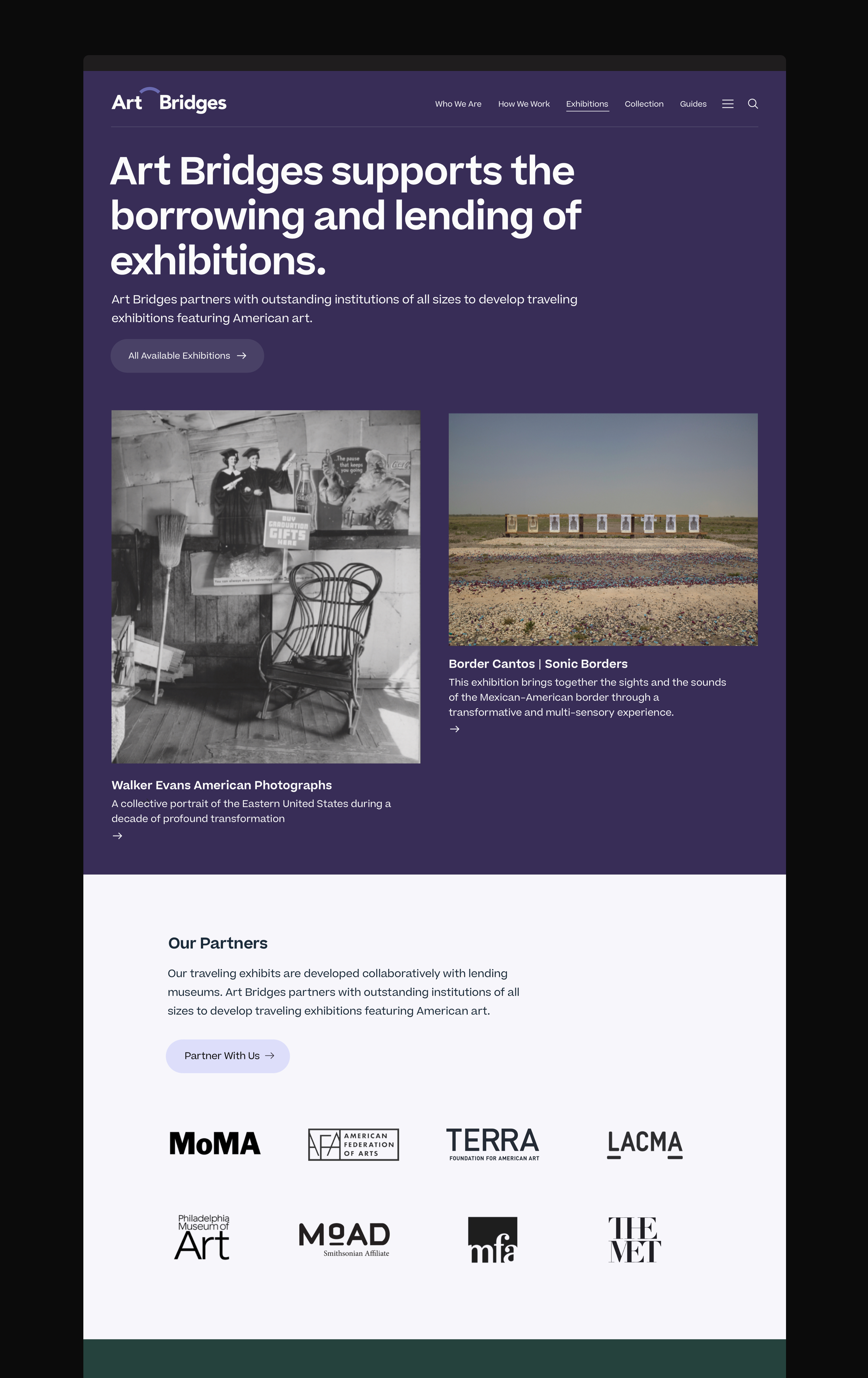 Where We Started
Art Bridges wanted to clarify their messaging, and make sure that potential partners could easily understand how to begin a relationship.
We organized content to prioritize messaging on landing pages, kept information and details to interior pages, and encouraged their team to organize content specifically for prospective partners.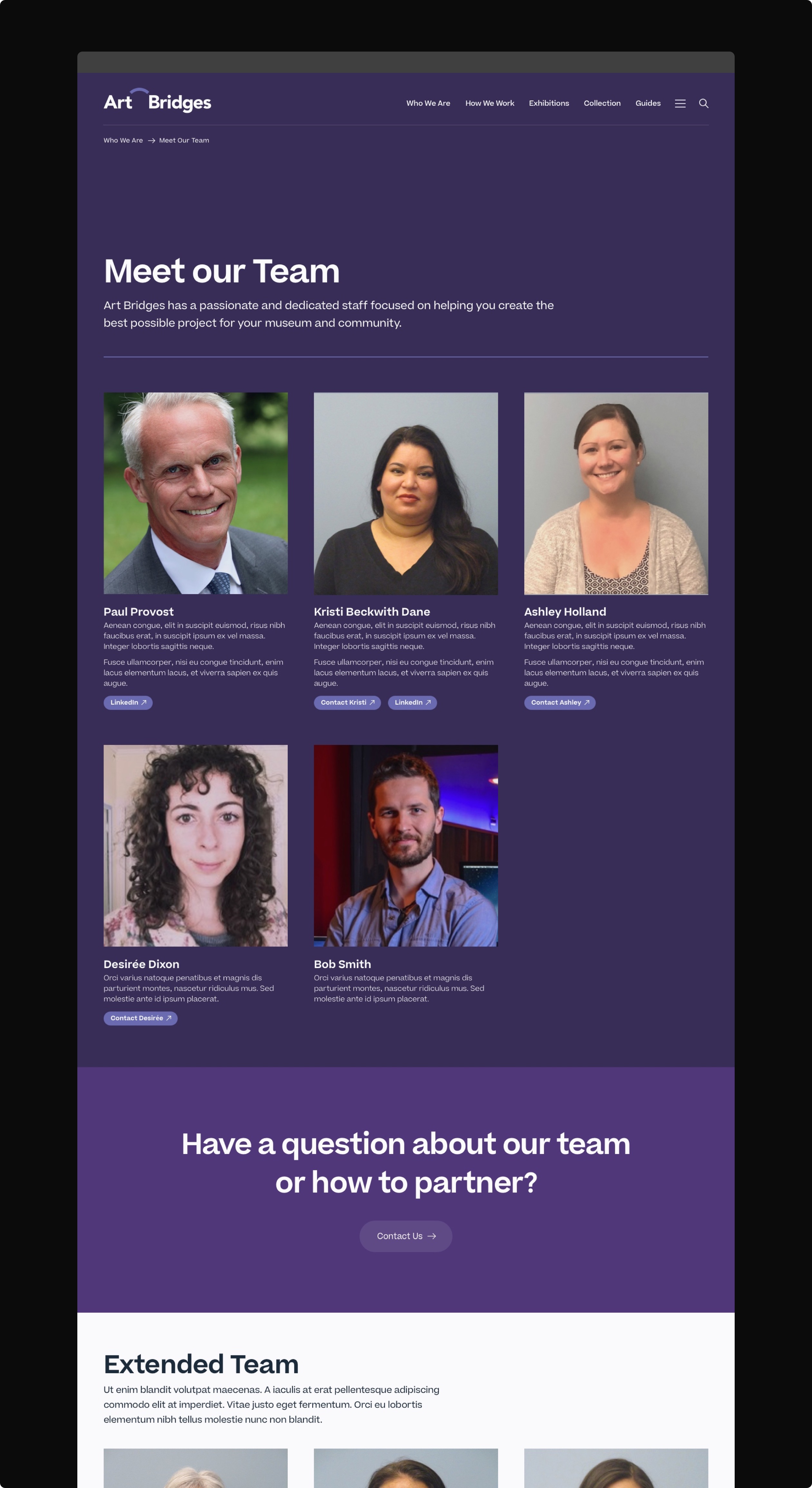 Digital Identity & Design System
Exhibition sharing isn't a new idea, but Art Bridges was approaching it in a new way, building long-term partnerships, and offering financial and logistic support. We didn't want the design to subvert expectations of function, but the final direction needed to be distinct from other museum and foundation sites.
I led the Art Bridges team through a series of workshops to build consensus on a new digital identity, building a system that aligned with the site's content and UX goals.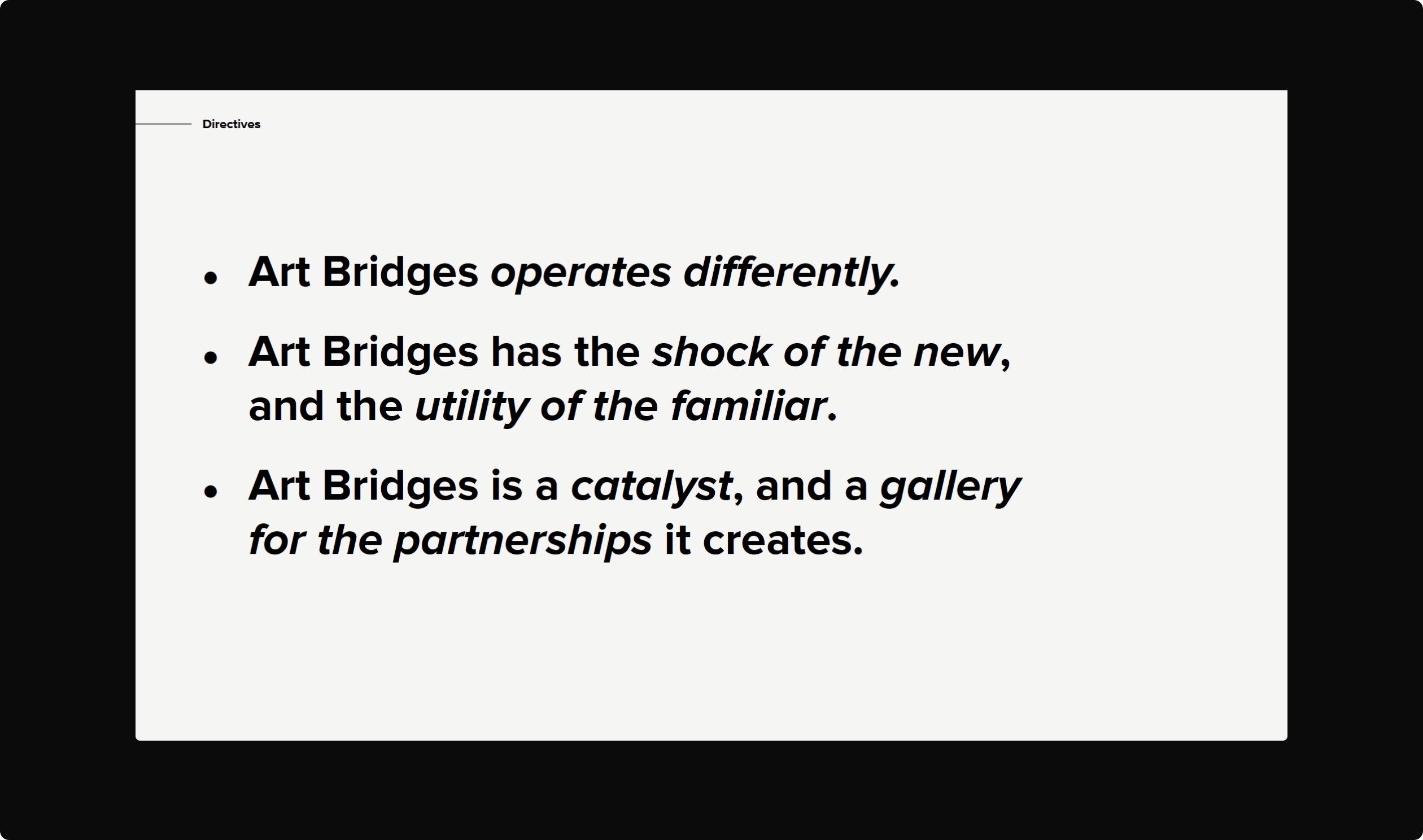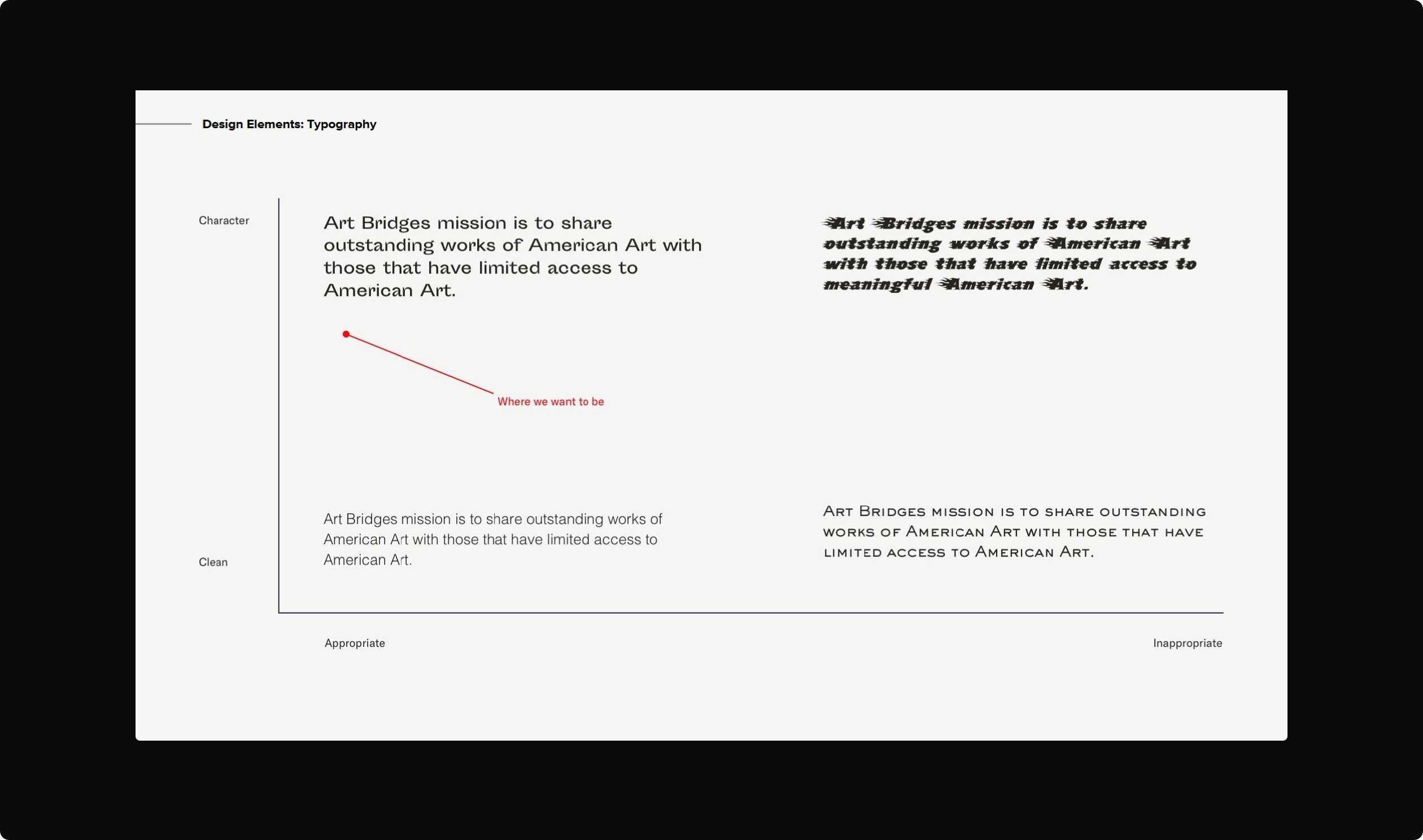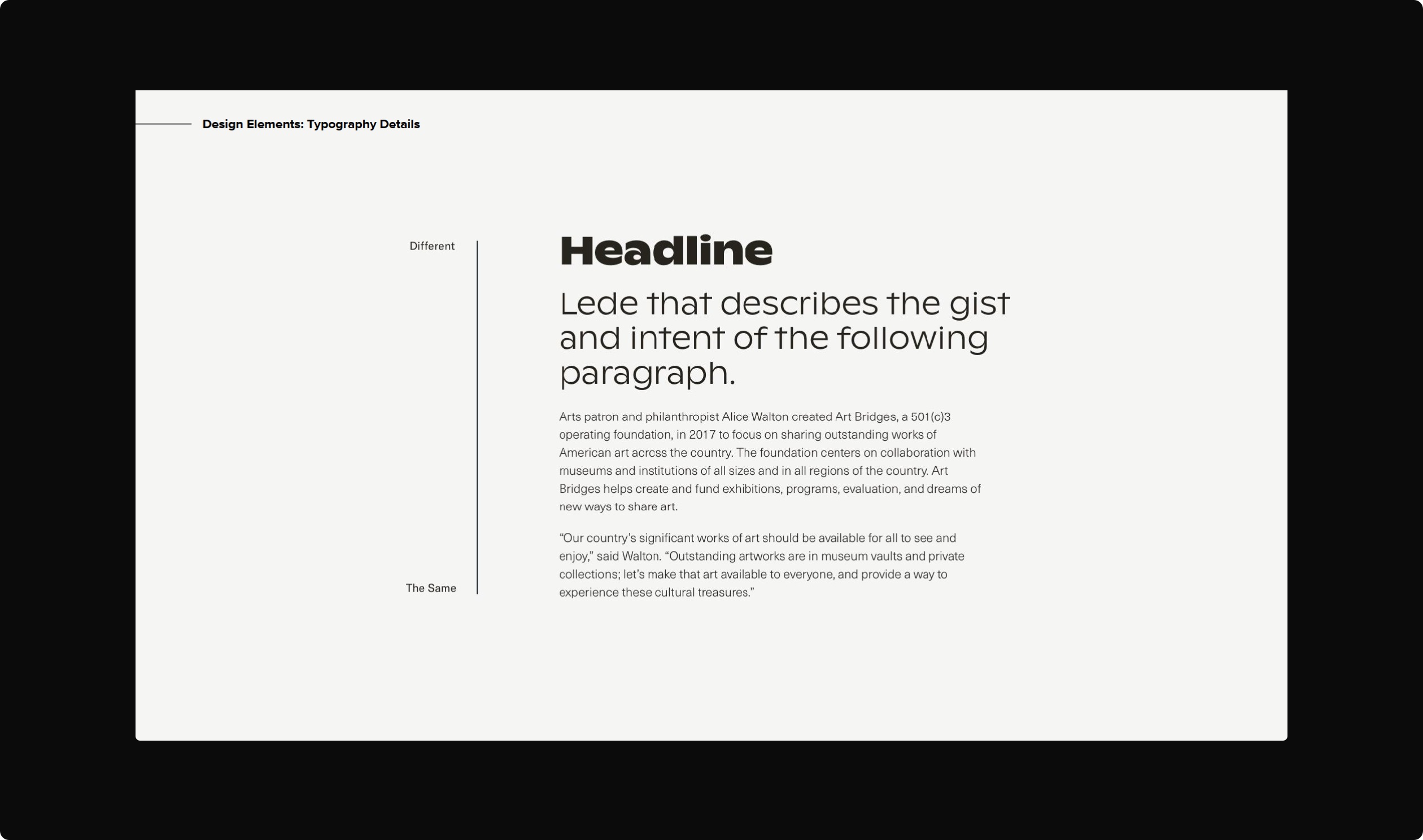 The core tenet of the design system is "The shock of the new, and the utility of the familiar."
The font Beatrice has great personality at large sizes and remains clear at smaller sizes. The color palette is rich but straightforward, a departure from the tech-tones of Art Bridges' peer organizations.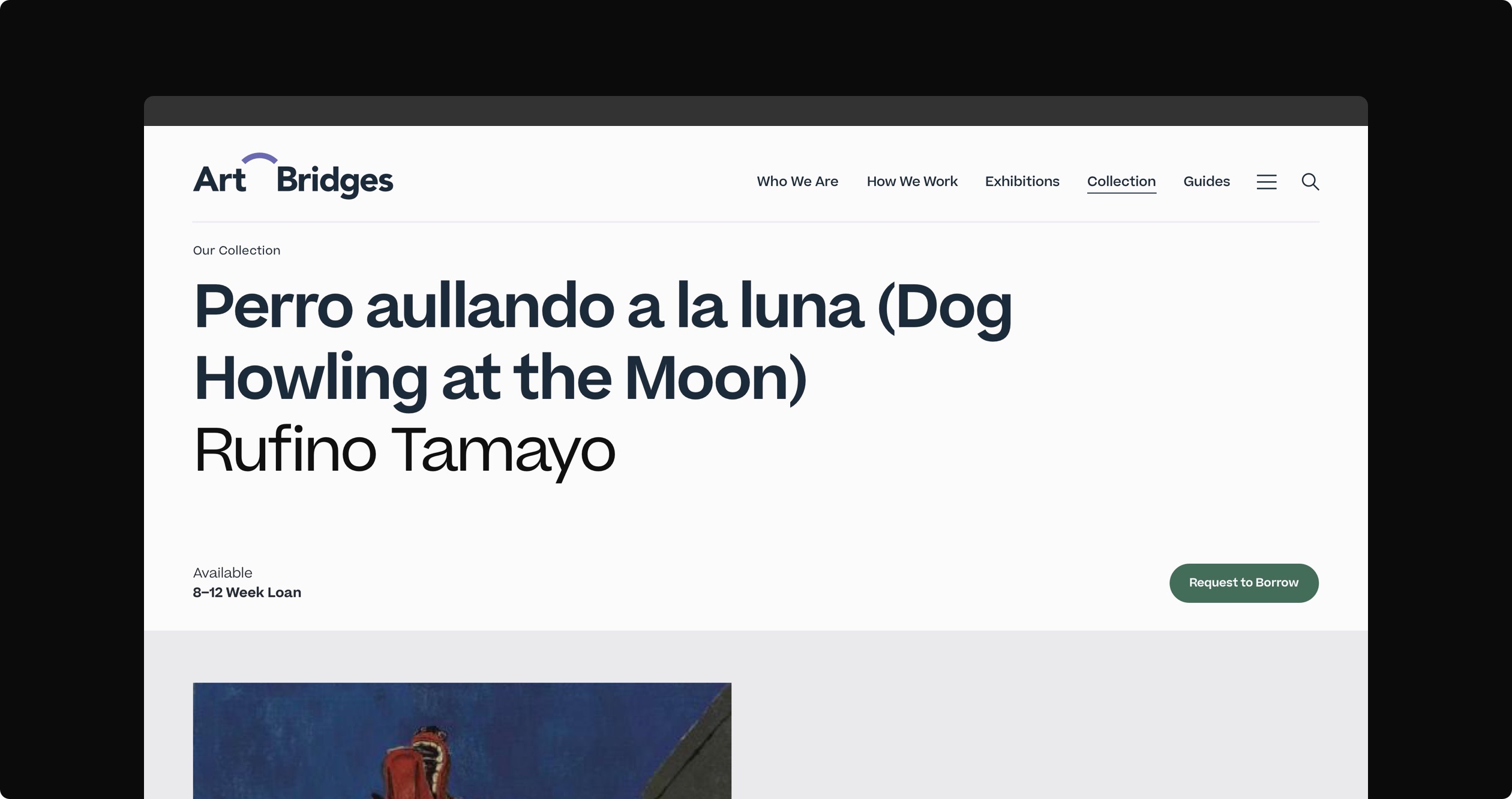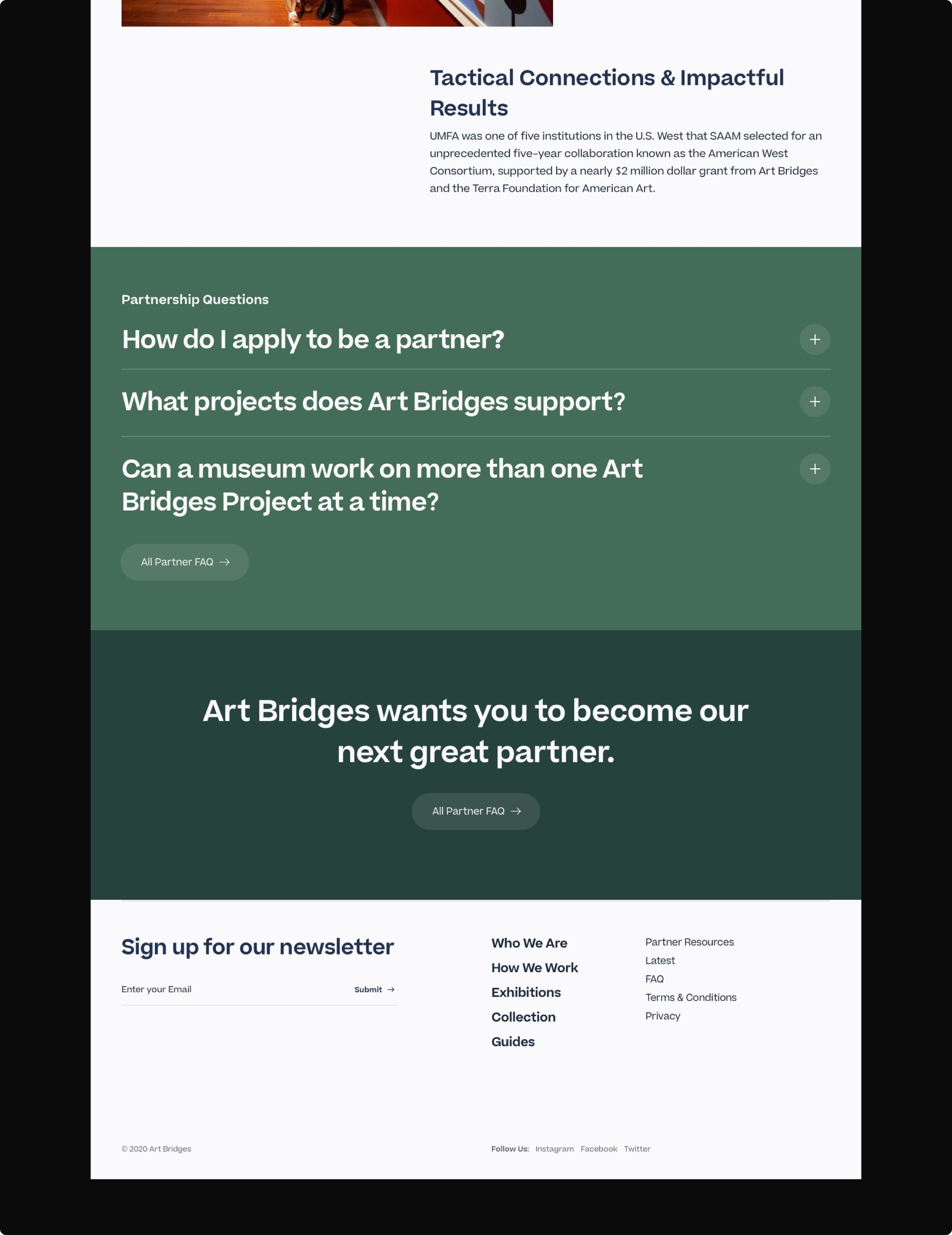 The Partner Toolkit
The Partner Toolkit has a separate look and feel, built to aggregate resources and documents for current partners. This way, current partners don't need to sift through the main site to find content specific to their needs.
The separate look and feel paves the way for a more robust partner workflow solution down the line—Art Bridges' partners are used to accessing a separate domain.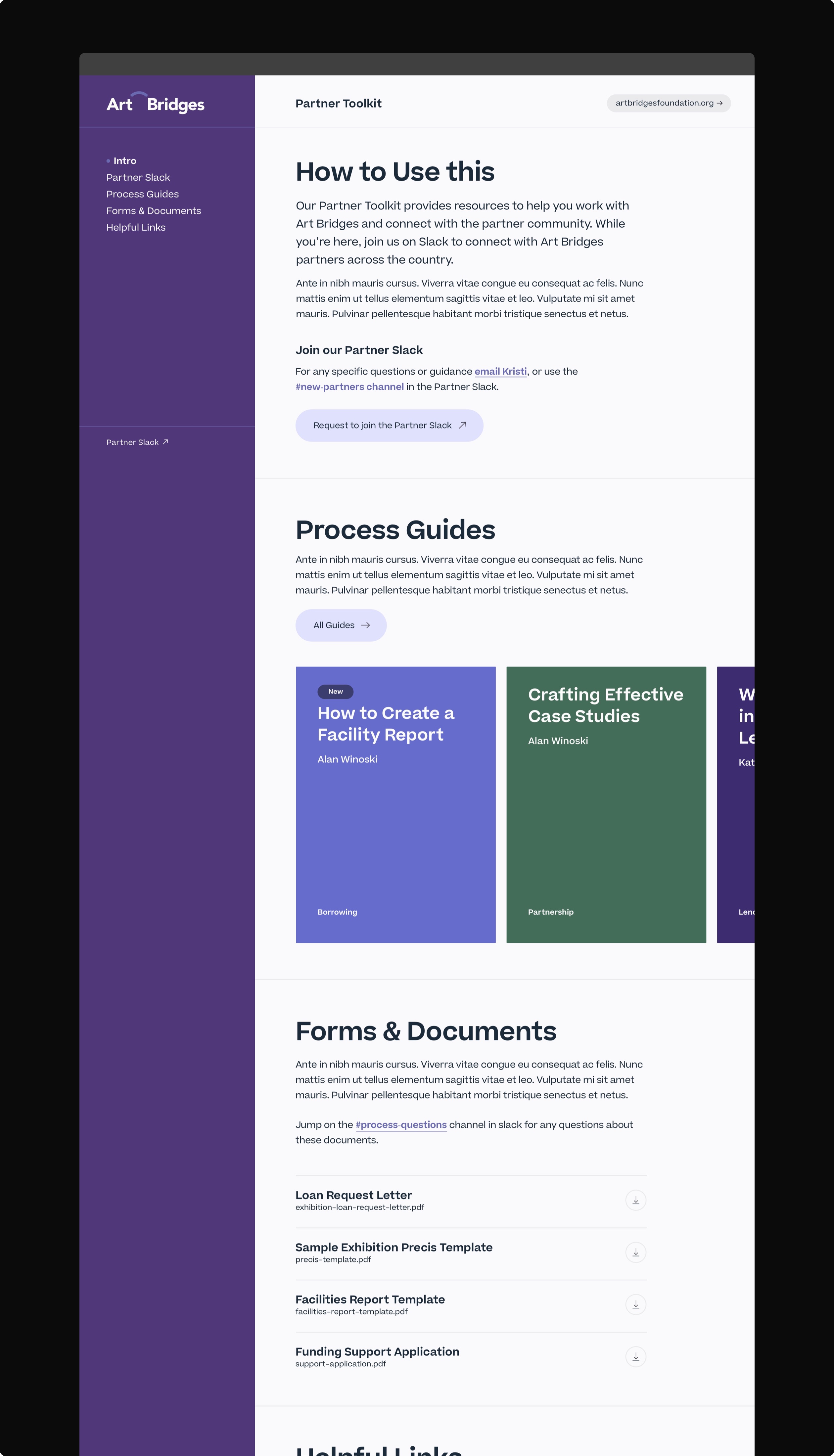 Exhibition Marketplace
The Exhibition Marketplace is one of the core features of the new site. It lists active exhibitions that organizations can request to loan. Exhibitions are created by Art Bridges or one of their lending partners, typically large museums.